Risk assessments/safety audits
Liftsafe Engineering can conduct a health and safety audit and assessment to identify all hazards and potential hazards in your facility or workplace. This includes determining if enough has been done to mitigate facility risks or whether more updates are required to protect employees and visitors.
Our services are based on our extensive knowledge of local regulatory requirements, enforcement standards, and best practises in your sector. Our risk assessment provides a practical and detailed roadmap to help you manage health and safety in your workplace by specifying control methods. The goal is to reduce the number of occupational accidents and illnesses.
Our seasoned auditors have considerable experience in H&S permitting, policy development, management, and auditing across a wide range of industries, and we use industry-specific, verified standards adapted to your operations.
From start to finish, the Liftsafe team will collaborate with you to develop a comprehensive system for tracking, analysing, reporting, and maintaining compliance. We ensure that your facility satisfies all safety regulations as a full-service provider of inspections, repairs, and manufactured solutions.
According to the International Labour Organization, more than 7 600 people die from work-related accidents or diseases every single day.
ISO 45001:2018 specifies requirements for an occupational health and safety (OH&S) management system, and gives guidance for its use, to enable organizations to provide safe and healthy workplaces by preventing work-related injury and ill health, as well as by proactively improving its OH&S performance.
Projects
Resources
Regulations
Supporting Services
Projects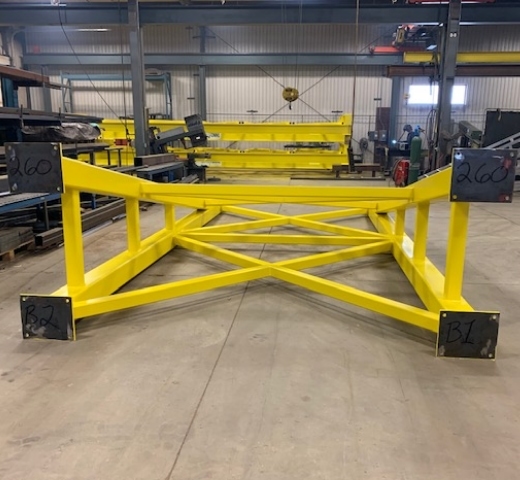 Our team performed the design, fabrication, welding and painting operations for their new, large custom gantry crane at our facility. The installation helped to improve our clients' facility operations.
View Project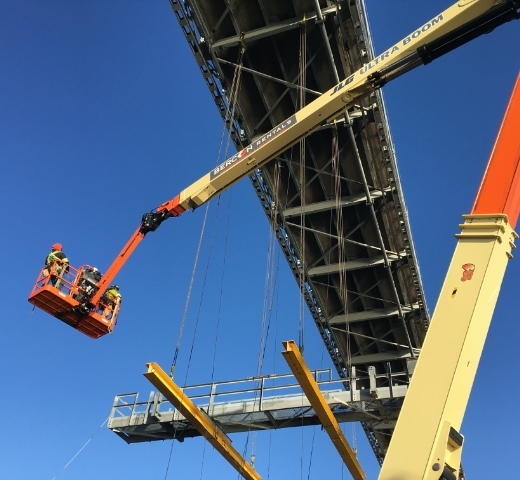 A recent large-scale project has our team installing replacement "Maintenance Travellers" for the underside of a suspension bridge over the St. Lawrence river between Ontario and New York.
View Project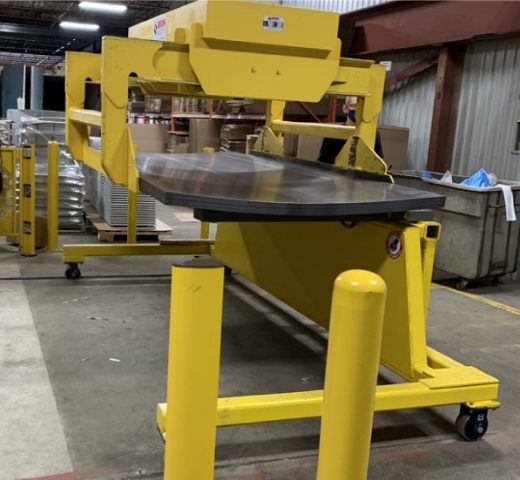 One of our customers recently purchased a brand new laser cutting machine that increased production while reducing the footprint in their facility. But there was a problem.
View Project
Resources
Regulations
Supporting Services
Concept
Taking a collaborative approach, we work with our clients to investigate all of the requirements of a project from a productive, environmental, usage and safety capacity. Then we use this information to inform our in-house design team.
Design
Our in-house design team combines their years of collective experience in manufacturing design and engineering with technical software and regulatory knowledge to design a solution for the project at hand to be sent for approval from our in-house engineering team.
Approval
Our in-house engineering team makes adjustments to make sure the initial design meets or exceeds all capacity, usage, environmental, safety and regulatory criteria and approves the project for fabrication.
Fabrication
Our team of CWB Certified welders brings the approved design concepts created by our design and engineering teams to life in our 30,000 sq ft fabrication facility.
Inspection
Once a project has completed the fabrication stage, it is inspected and tested to ensure all capacity, usage, environmental, safety and regulatory criteria are met or exceeded.
Installation
Once final inspection is completed, your project is ready for the installation phase, which includes physical installation, implementation of in-site training, adjustments (as needed), a Prestart Health and Safety Review, exemption letters, engineering sign-offs, and electrification according to CSA C22 standards (if applicable).
Learn more about our team and what sets us apart as industry experts in fall protection, ground support and material handling industries.
Learn from the experts about all things safety within your industry. Browse our Resource Center to find case studies, articles, product catalogues and more.
Our team is committed to providing the highest level of customer service. If you didn't find the information you were looking for, please contact us.
We offer a huge selection of products and quick quotes for what you're looking for.
Give us a call. Our friendly customer service staff are on hand and ready to help you.