Rooftop Guardrail Systems
Passive, customizable working at heights guardrail systems (RoofGuard)
don't worry, it's still us
Our sister company's products from Liftsafe Fall Protection are featured and linked on this page but our teams work closely together to get the best price, product quality and service.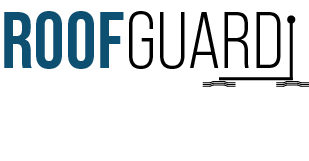 Standard edge protection kits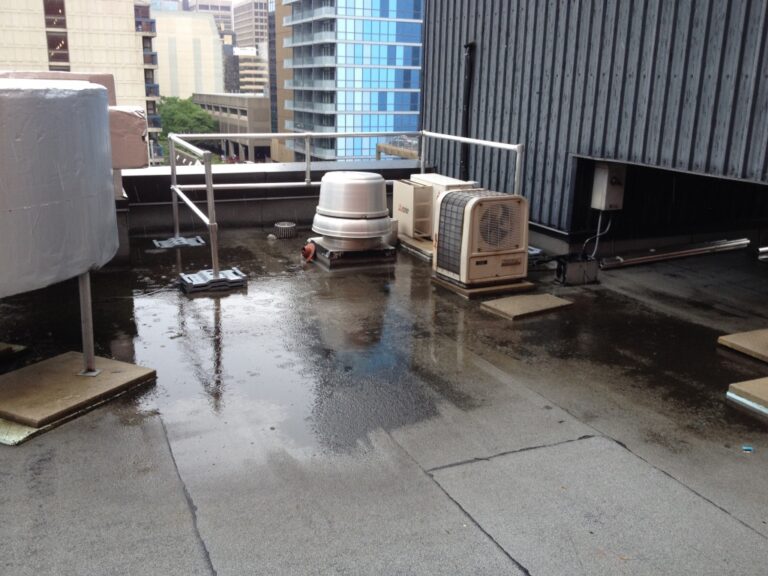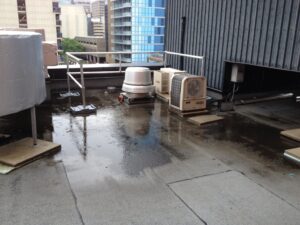 This particular system is ideal for providing fall protection around HVAC units, Vents, near Access Ladders, Antennas, Valves, Solar Panels, or simply near frequently travelled areas that require routine maintenance.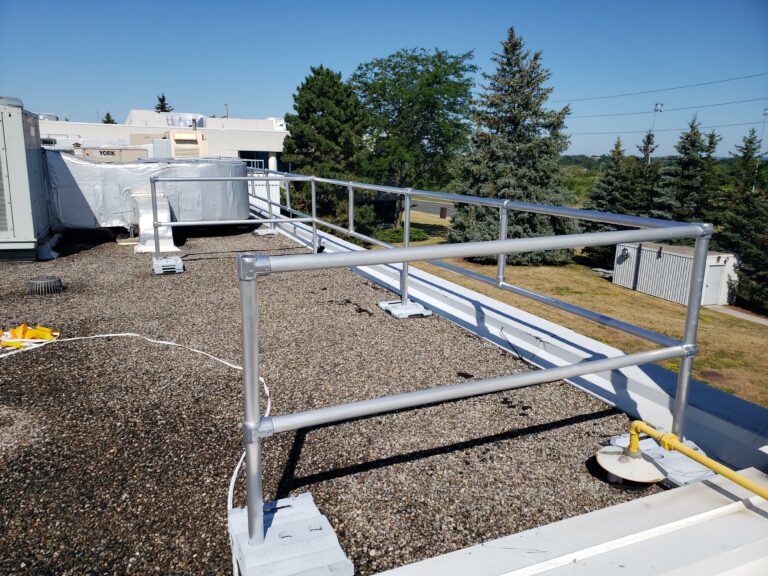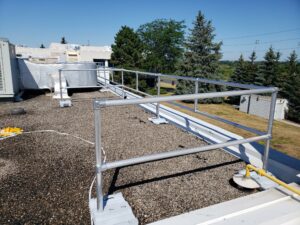 12 ft. of leading edge Fall Protection with two 6 ft. sections for weighted ballast. Simple to install, all kits come with everything needed to assemble this system. All that is required is an Allen wrench and set screws.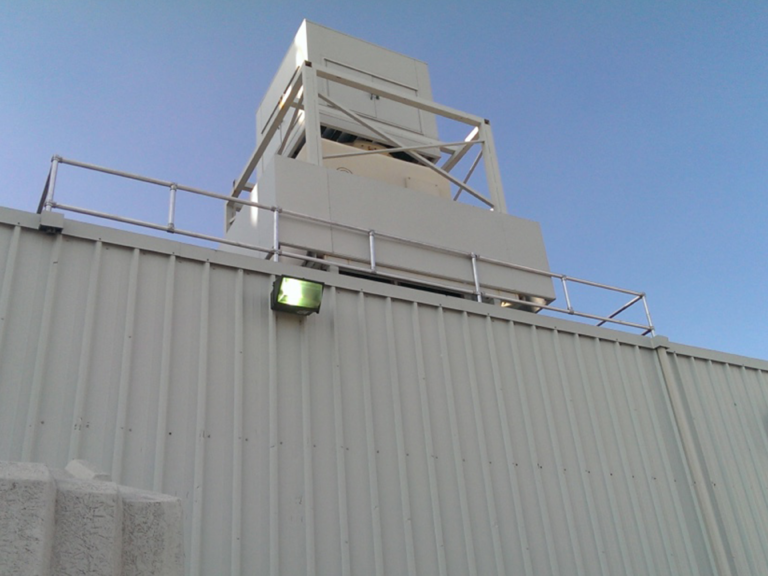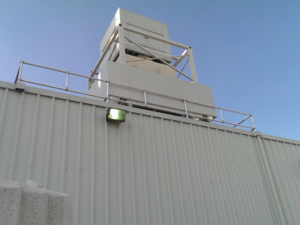 The hinged, variable fitting in the centre of the 18 ft. section allows for complete versatility when installing the standard system. It can be straight, at 90°, or any angle in between, depending on what your requirements are.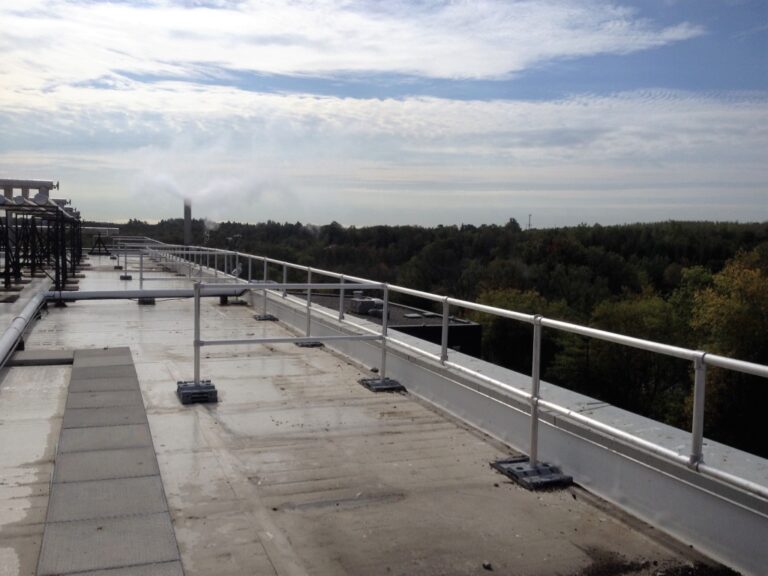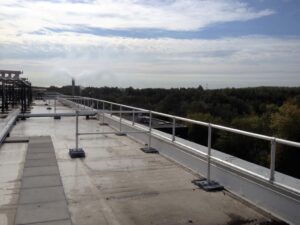 27 ft. of leading edge Fall Protection with two 6 ft. sections for weighted ballast. Counterbalanced system allows for federally and provincially compliant fall protection without resorting to piercing your roof membrane to install.

Hinged, variable fittings that allow for customization to fit all angles.
Mezzanine guardrail systems allow workers to access elevated areas within your facility or create more space inside your facility while still meeting the working at heights requirements set out by OHSA.



Custom gates that can be configured to meet specific requirements and solve different applications.
Designed specifically to address fall protection concerns without minimizing light from your skylights, this rooftop guardrail system allows for the optimum use of your skylight while ensuring that it does not become a fall protection liability.
Our skylight guardrail systems are freestanding and utilize our counterweighted baseplates, eliminating the need for hardware connections to your rooftop.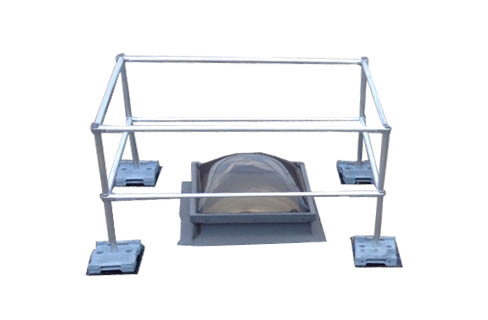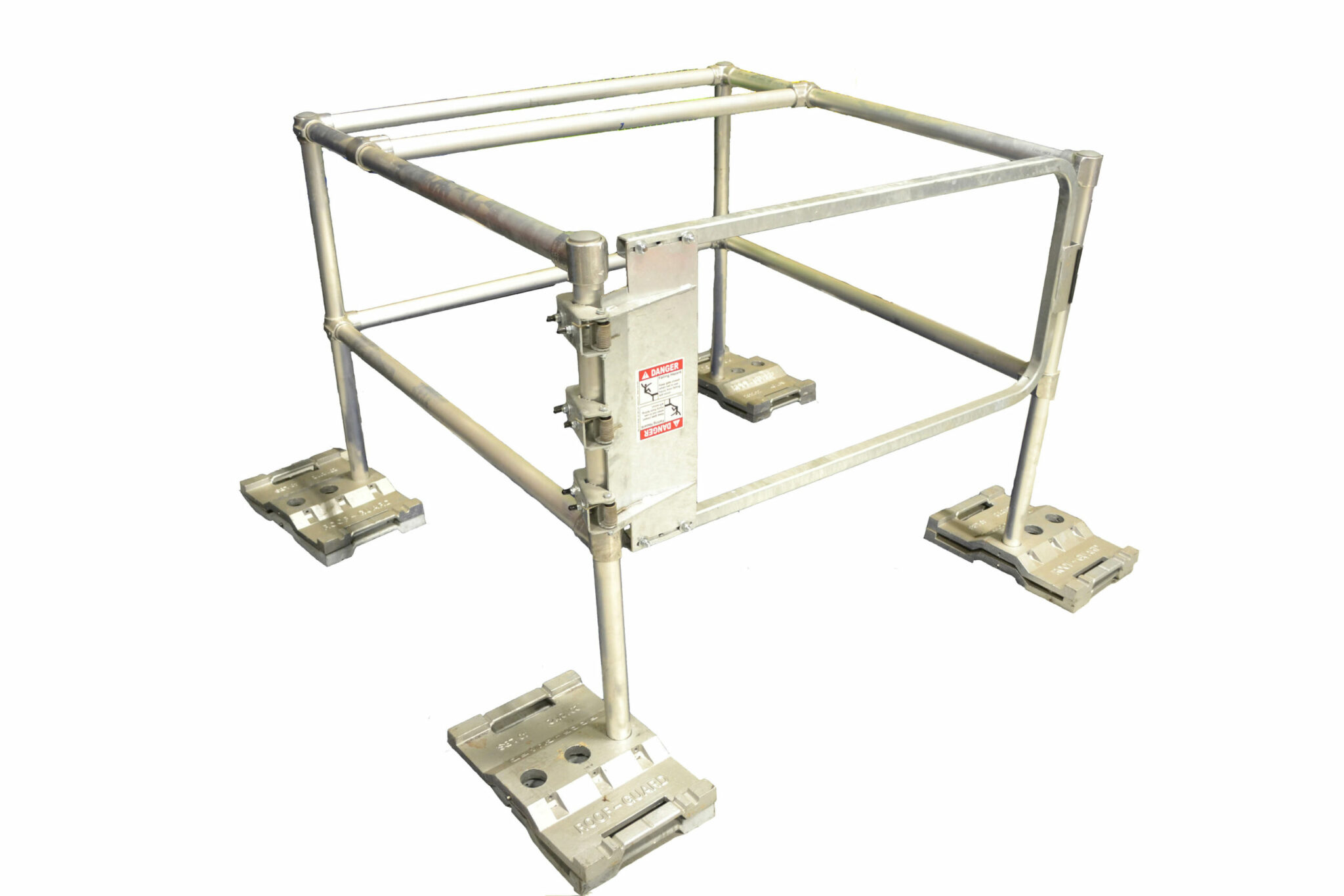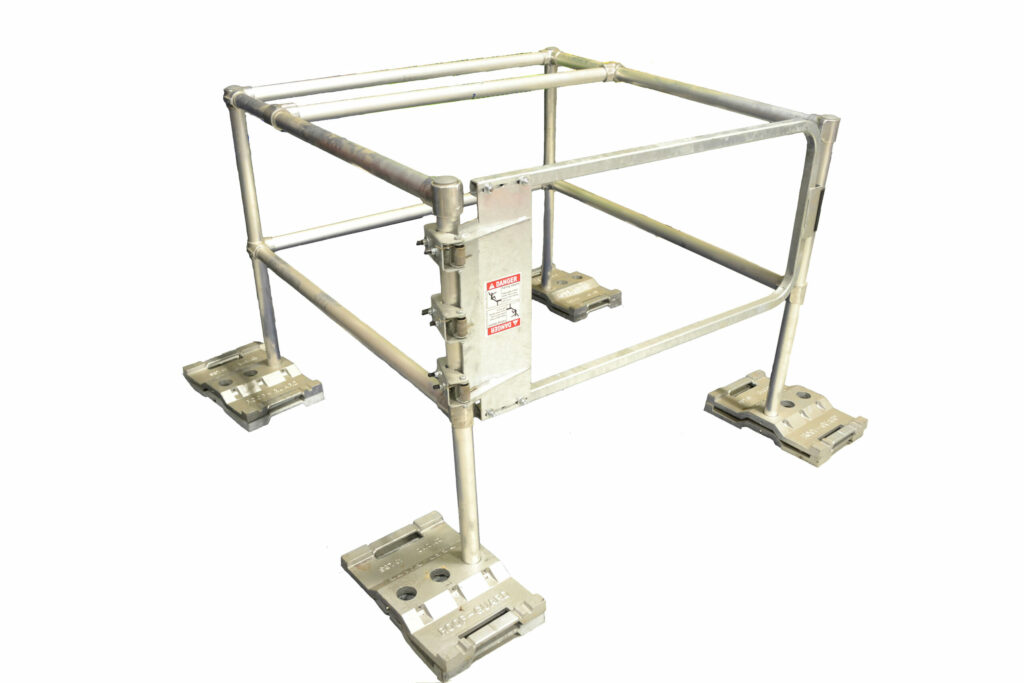 A permanent freestanding Guardrail System, which is non-penetrating, and safely protects workers from falls through open roof hatches.
HatchGuard's simplicity allows for our system to be integrated with virtually any rooftop opening.
Our Roof Hatch System comes standard with a spring-loaded gate, ensuring the gate always returns to the safe closed position.
An optional fixed grab bar when exiting or entering the rooftop can be included as requested.
The RoofWalk system is designed to create a sure-footed walkway on your rooftop. This fully customizable platform made from non-slip materials and is installed above the roof membrane ensuring no damage is being done while it in use. Utilizing our counterweighted baseplates and RoofGuard rails, this system can be tailored to any flat roof application, providing safer access to any workspace by eliminating slipping and fall hazards.
Engineered for safety and built economically the RoofWalk system is a must on any rooftop where constant roof access is required.
RoofStep Crossover Series (XS)
Crossover Series (XS) RoofStep systems help workers move up and over obstructions to similar roof levels, and have 45 degree bracing on both sides for stability.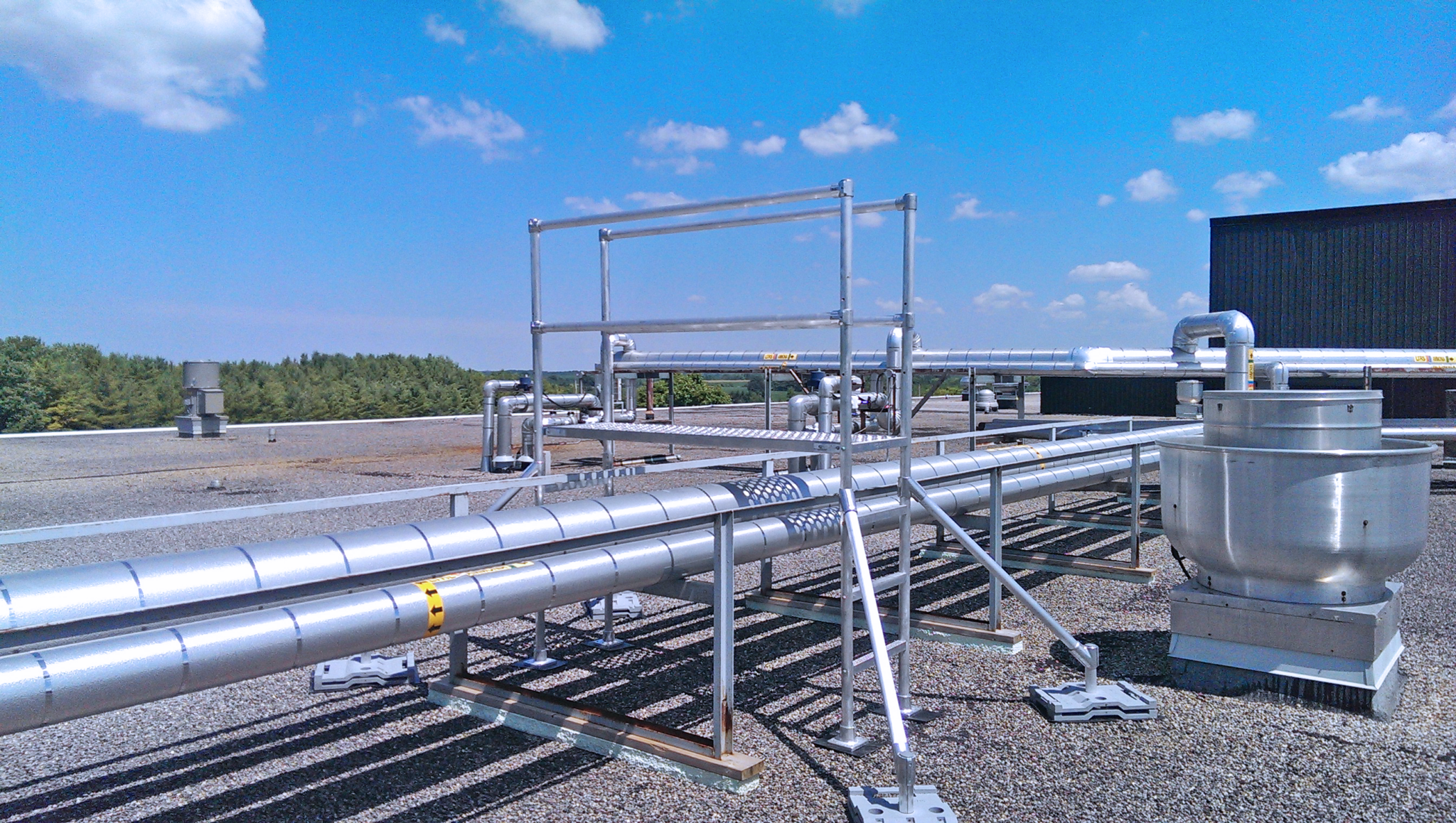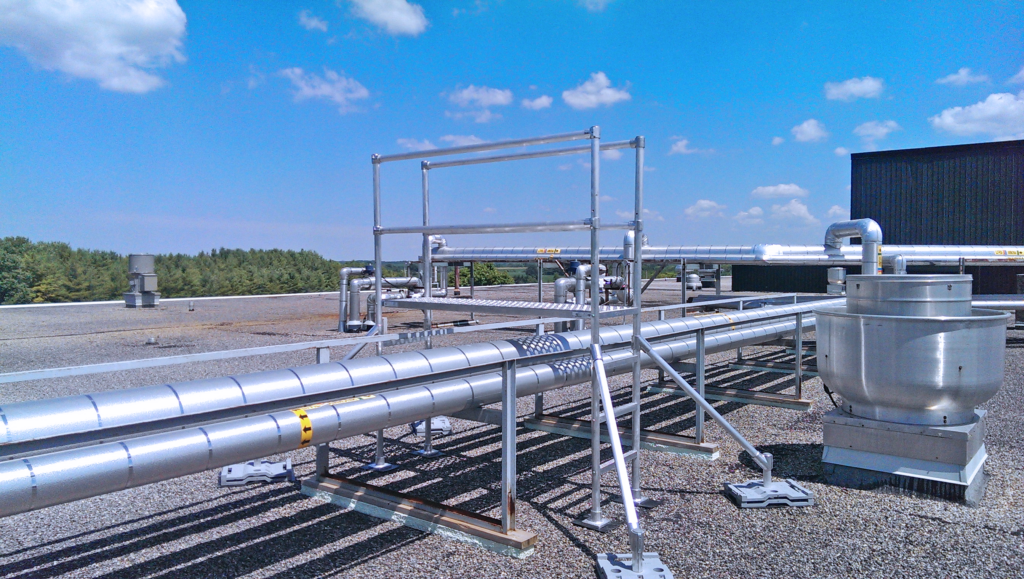 Roofstep ladder
series (ld)
Ladder Series (LD) RoofStep systems help workers move from one level to another, and have guardrails on the upper side to help prevent a fall to the lower level.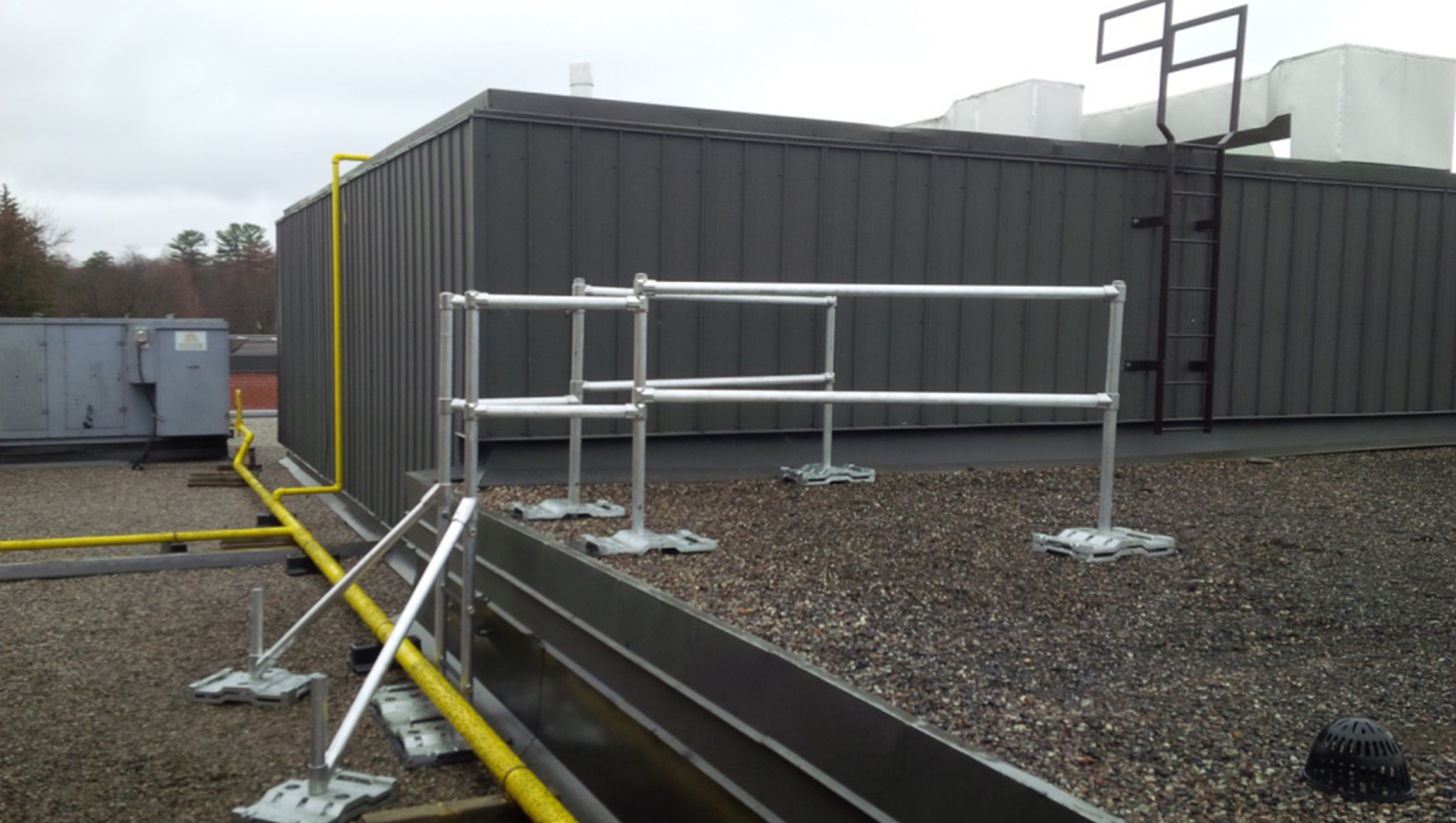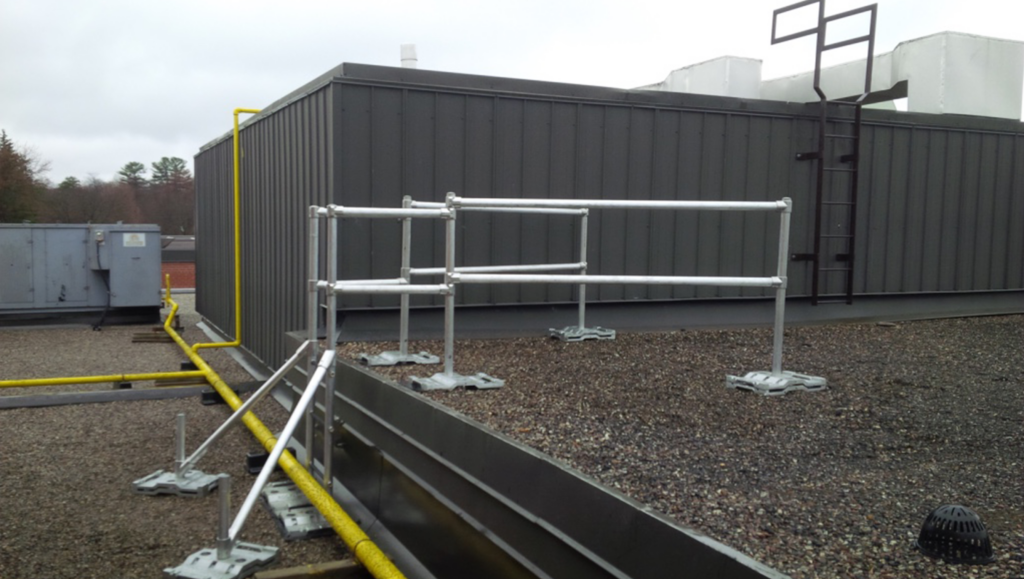 ohsa compliant guardrail systems
We provide a complete line of OHSA compliant rooftop guardrail fall protection solutions that can be configured for virtually any layout. Our passive working at heights solutions include materials, installation, and engineering sign off to ensure that all of our guardrail systems meet or exceed industry standards and safety laws. RoofGuard is designed for multiple applications; elevated edges, skylights, hatches, obstructions, walkways and as a barrier around dangerous machinery.   
These modular fall protection systems offer a number of advantages:
Working at Heights Compliance – Satisfies federal and provincial working at heights legislation
Fully customizable – Modular design that allows for easy installation and for systems to fit any space or configuration
Passive System – Once installed, this system eliminates extra PPE and training requirements for working at heights
Ergonomic Design – No single component in a RoofGuard system weights over 50 lbs.
No Roof Penetration – Stackable and nested baseplates engineered to provide counterweighted systems that don't pierce your roof membrane
The hierarchy of fall protection
Learn more about our team and what sets us apart as industry experts in fall protection, ground support and material handling industries.
Learn from the experts about all things safety within your industry. Browse our Resource Center to find case studies, articles, product catalogues and more.
Our team is committed to providing the highest level of customer service. If you didn't find the information you were looking for, please contact us.
We offer a huge selection of products and quick quotes for what you're looking for.
Give us a call. Our friendly customer service staff are on hand and ready to help you.