Liftsafe Engineering & Service Group has an in-house team of professional engineers with extensive expertise in design, safety, manufacturing process optimization, ergonomics, structural analysis and regulatory compliance.
Offering clients a dedicated design, drafting, estimating and project management teams, Liftsafe is capable of delivering on the full scope of your manufacturing upgrades, safety optimization and process optimization projects. Coupled with over 30,000 sq ft of fabrication space that includes a machine shop, fabrication shop, paint booth and assembly area, Liftsafe specializes in bringing concepts to reality.
Our specialized in-house expertise offers our clients a turnkey process that covers design, engineering, implementation and meets or exceeds any regulatory requirements.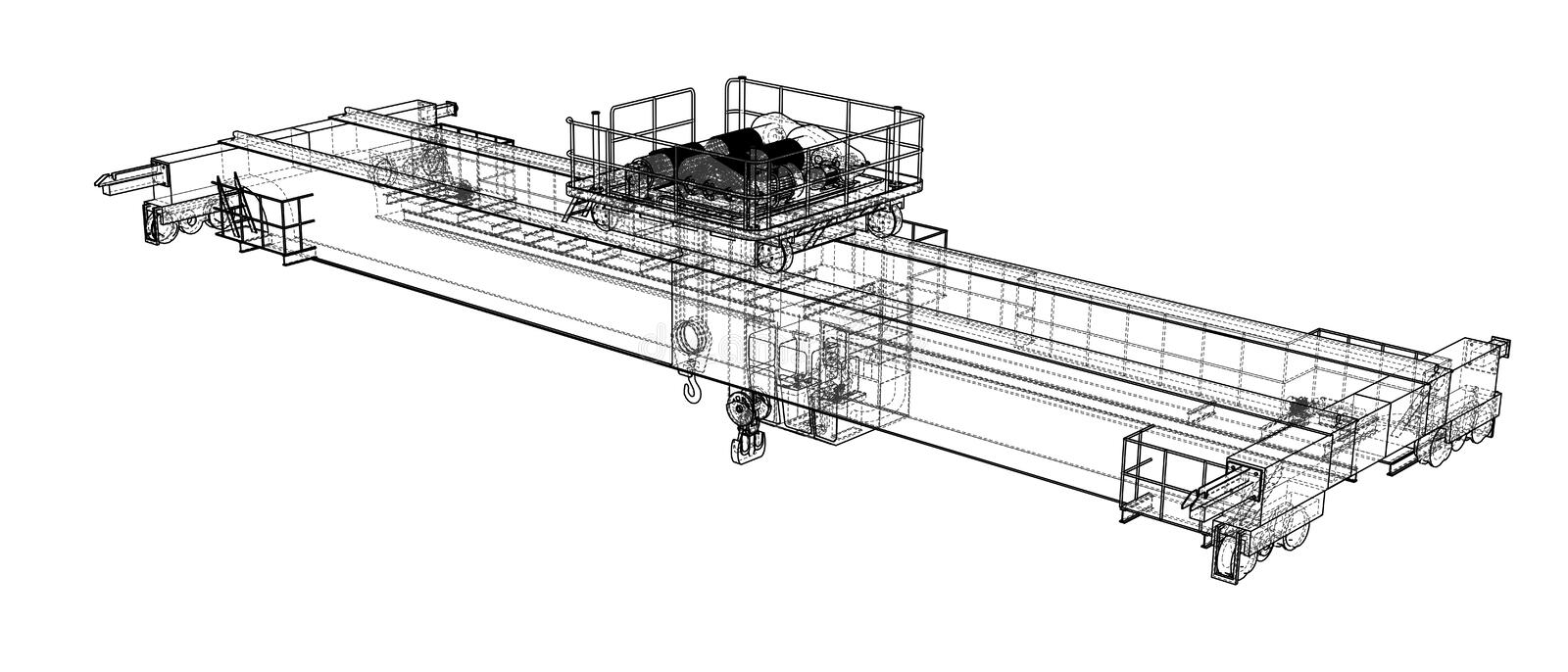 From the cranes that can add capacity to your facility to the ergonomic material handling device that can eliminate work-related repetitive strain injuries: Liftsafe brings together our design engineering team and cutting-edge design software to deliver turnkey solutions for our clients in multiple industries.
View
Concept
Taking a collaborative approach, we work with our clients to investigate all of the requirements of a project from a productive, environmental, usage and safety capacity. Then we use this information to inform our in-house design team.
Design
Our in-house design team combines their years of collective experience in manufacturing design and engineering with technical software and regulatory knowledge to design a solution for the project at hand to be sent for approval from our in-house engineering team.
Approval
Our in-house engineering team makes adjustments to make sure the initial design meets or exceeds all capacity, usage, environmental, safety and regulatory criteria and approves the project for fabrication.
Fabrication
Our team of CWB Certified welders brings the approved design concepts created by our design and engineering teams to life in our 30,000 sq ft fabrication facility.
Inspection
Once a project has completed the fabrication stage, it is inspected and tested to ensure all capacity, usage, environmental, safety and regulatory criteria are met or exceeded.
Installation
Once final inspection is completed, your project is ready for the installation phase, which includes physical installation, implementation of in-site training, adjustments (as needed), a Prestart Health and Safety Review, exemption letters, engineering sign-offs, and electrification according to CSA C22 standards (if applicable).
Capacities
Load Testing
NDT Services
Material Testing
Analytical Reports
Engineering Sign Offs
Stamped Drawings
Reverse Engineering Services
Structural Upgrades
PSHSR
Structural Analysis
Machine Guarding
P Eng., Professional Engineers of Ontario, CET,
Ontario Health & Safety Act and Regulations
Ontario Building Code
Ontario Regulation for Construction Projects
Limit States Design of Steel Structures
Strength Design Aluminum
CSA Z150 & Z150.3 Mobile Cranes
CSA Z259 Fall Protection Standards
CSA C225 Aerial Devices & CSA B354 MEWP
What our clients are saying
I was extremely happy with the service we recently received from Liftsafe. One of your technicians Lance, went above and beyond to make sure I was informed of all deficiencies throughout the entire process. The team was very professional, courteous and knowledgeable. I would strongly recommend Liftsafe!
Liftsafe Engineering and Service Group Inc. has been a supplier for us for several years and their services and products have been excellent. The staff is knowledgeable, professional and very reliable. I would highly recommend Liftsafe Engineering and Service Group Inc. for all of your safety needs.
In all the years I've been working with outside contractors, I have never experienced the level of professionalism and commitment to detail that has been provided by the Liftsafe team!
As a large manufacturer in the automotive sector having clear and organized inspections is crucial for our day to day operations. The reports offered in your G10 system allow us to keep track of all of our equipment and easily determine which repairs are required. Having these online and available immediately has made organizing inspections and repairs easy and efficient.
Thank you for the detailed report summary. Also, I would like to add that I'm very impressed with your company and the service that you have provided us. Not only the onsite inspections but the access to our documentation on your Customer Portal. I look forward to our future business with you and your company.
I was very happy that the Lifting Beam designed and manufactured by Liftsafe has been able to be used successfully to remove Cantilever Beams from the Darlington Candu Reactor Face as intended. This was a key piece of custom designed lifting equipment required to do this critical removal job safely and efficiently (note the proximity to the End Fittings).
Learn more about our team and what sets us apart as industry experts in fall protection, ground support and material handling industries.
Learn from the experts about all things safety within your industry. Browse our Resource Center to find case studies, articles, product catalogues and more.
Our team is committed to providing the highest level of customer service. If you didn't find the information you were looking for, please contact us.
We offer a huge selection of products and quick quotes for what you're looking for.
Give us a call. Our friendly customer service staff are on hand and ready to help you.