Air Hoists, also known as pneumatic hoists, are available in both Chain and Wire Rope configurations, designed to aid in transporting heavy loads safely and efficiently. Liftsafe Engineering offers pneumatic hoists in various sizes, configurations and controls, making them the go-to lift equipment for any job that needs specialized control.
Pneumatic hoists operate using air pressure to move the chain or rope attached to the weight that is being lifted, making them ideal for out-of-the-way or low-tech jobs. Air hoists can lift slower than electric hoists, but they offer refined control, perfect for lifting fragile pieces.
Hazards involving material handling can lead to serious worker injuries and even death. In particular, workers are at risk of injuries resulting from being struck by, caught between, or crushed by materials, equipment, lifting devices or vehicles. Workers are also at risk of developing musculoskeletal disorders, such as low back or shoulder injuries.
Proper material handling prevents these types of injuries. The efficient handling and storing of materials are vital to industry. Activities involving material handling enable the supply of raw materials as well as a continuous flow of parts and assemblies through workplaces and ensure materials are available when needed. Employers are responsible for protecting workers from material handling hazards.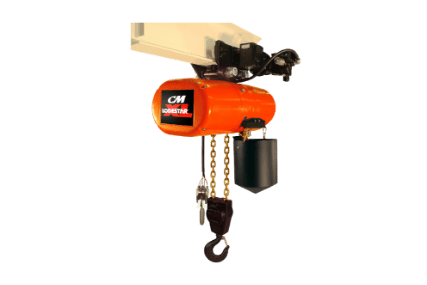 CM Pneumatic Hoists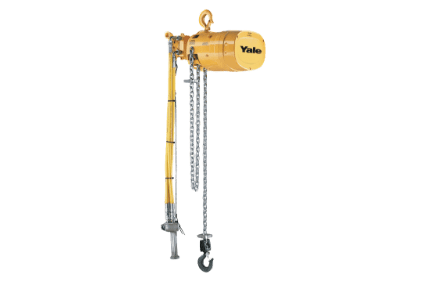 Yale Pneumatic Hoists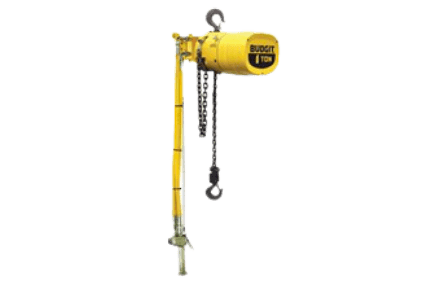 Budgit Pneumatic Hoists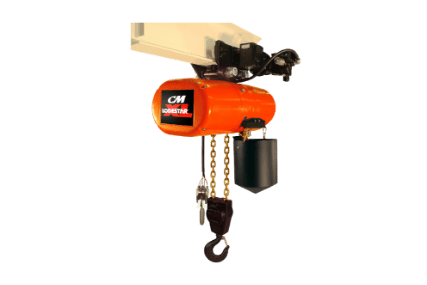 CM Pneumatic Hoists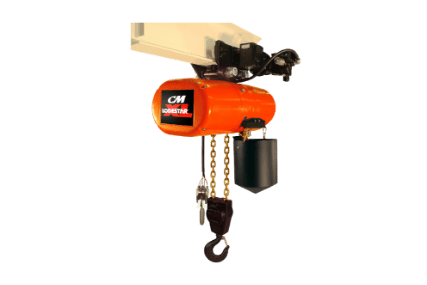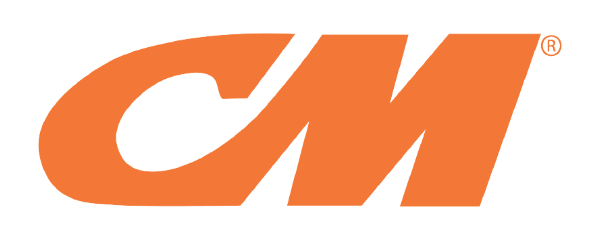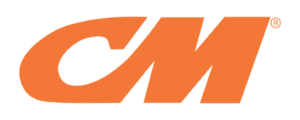 CM Pneumatic Hoists
With more than a century of experience providing products and solutions for industrial manufacturing and construction, the CM brand has developed a loyal following with users around the globe. CM offers heavy-duty hoists featuring variable speeds and higher capacities than traditional air chain hoists. Ideal for workers in automotive plants, heavy equipment manufacturing, chemical plants, refineries and related rugged work environments.
---
Equipment capacity, speed and lift details available upon request.
All hoist and crane products are not available for direct sale through featured suppliers.
Liftsafe Engineering is an authorized dealer of all CM products and offers competitive pricing and customization to our clients.
Liftsafe Engineering can service the entire lifecycle of your product. From start to finish, we design, build, inspect, and maintain.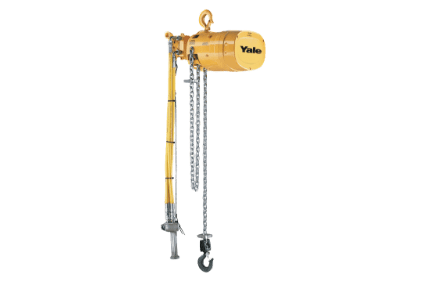 Yale Pneumatic Hoists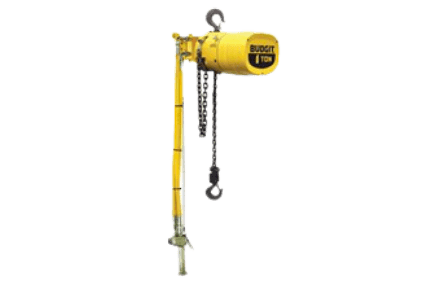 Budgit Pneumatic Hoists
Projects
Resources
Regulations
Supporting Services
Projects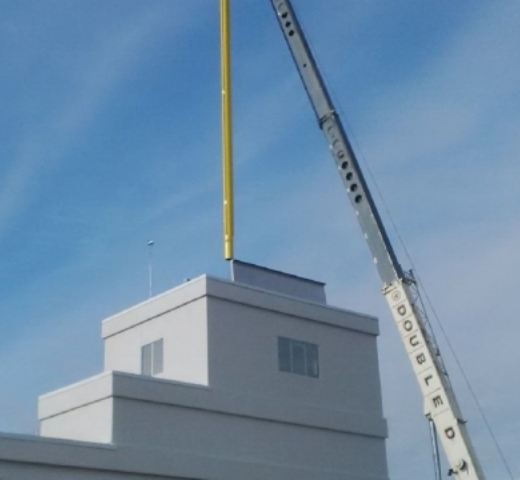 Installed at a nuclear reactor mock-up facility, our team at Liftsafe engineered, designed, manufactured, installed, and inspected an 80′ 1 Ton Jib Crane system. Designed to operate in 50 km/h sustained wind speed, this specific Jib Crane extends 35′ through a custom rooftop hatch opening.
View Project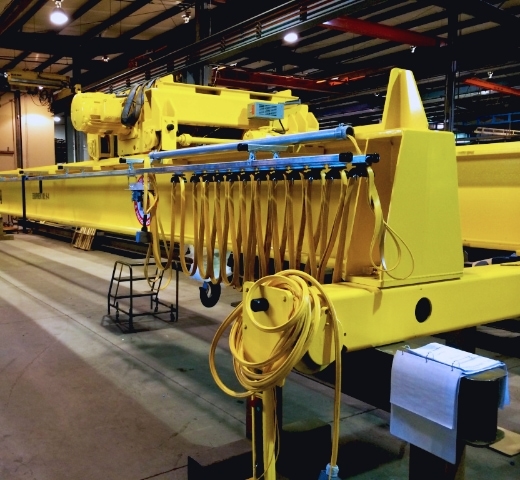 Double Girder Top Running Overhead Crane designed, built, inspected and installed all within a tight window, exceeding the customers expectations!
View Project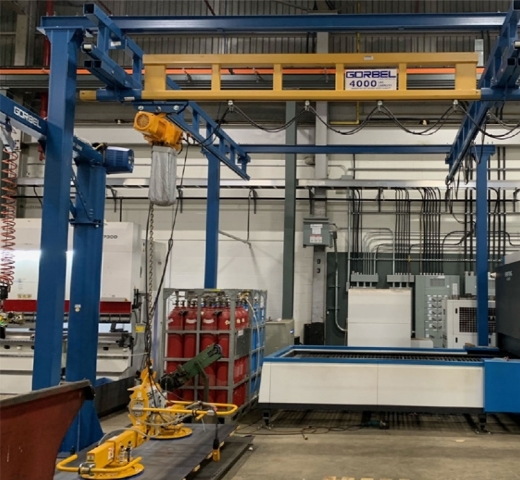 The Liftsafe team fabricated, installed and inspected several Workstation Cranes for a large Southern Ontario manufacturing facility. These cranes are designed to eliminate manual lifting and enable workers to move loads throughout the facility.
View Project
Resources
Regulations
Supporting Services
Are you looking to buy a crane? Let our specialists support your custom design needs. Fill out this quick online tool to allow our technical team to make qualified recommendations based on your specific lifting/application needs.
"*" indicates required fields
Crane Inspections and Maintenance
Let us support the entire lifecycle of your crane systems. Book your inspections, maintenance and repairs 24/7 through our online Customer Portal.
Learn more about our team and what sets us apart as industry experts in fall protection, ground support and material handling industries.
Learn from the experts about all things safety within your industry. Browse our Resource Center to find case studies, articles, product catalogues and more.
Our team is committed to providing the highest level of customer service. If you didn't find the information you were looking for, please contact us.
We offer a huge selection of products and quick quotes for what you're looking for.
Give us a call. Our friendly customer service staff are on hand and ready to help you.