Anytime. Anywhere / One stop online solution
The Liftsafe Customer Portal Resource Hub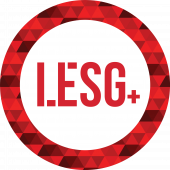 Customer Portal Log In
Over the past three decades of business development and growth, the Liftsafe Group of Companies has always looked for new strategies to improve how our clients are able to operate efficiently. In 2015, we saw a need to provide our customers with a secure online system to allow our clients to schedule and keep track of their inspections and repairs, while eliminating the need for paper records. We invested time and resources in creating a custom software system to improve our customer's experience while saving them time and money.
At Liftsafe Engineering and Service Group Inc., we have simplified how our customers receive their certificates, documents and reports in a timely, efficient and environmentally friendly manner. Our customer portal reporting system is designed to give you 24-hour access to your reports, certificates and inspections. This online tool eliminates the need for paper records and contains a detailed inventory of your equipment.
As is the case with any web based system, we are continually improving and refining our systems. Working alongside our customers we have implemented, and are in the process of adding new and exciting features to our system. Giving you full control of your equipment, year-by-year comparisons, and detailed cost analysis functionality are just some of the ways we are creating a personalized system for our customers. We provide on-site training and educational programs, or quarterly tutorials at our Ayr Ontario location. If you would like to sign up for a quarterly tutorial or have someone in for a one-on-one lesson, click here. If you would like to provide some suggestions as to what we can do to make our system work better for you, added features or functionality, we would love to hear it.
Signs you need the Customer Portal
Changing the way you think about inspections
If you find yourself organizing and managing multiple installations, inspections and repairs for your facility, Liftsafe can provide the solution. You can book, set reminders and house documents all in one online system.
Don't waste hours trying to source, contact, request quotes and book your inspections and repairs for multiple pieces of equipment. You can easily book online with our customer portal, and once in the system, automatic reminders can be set for upcoming inspections so your equipment will always stay safety compliant.
We understand that paperwork can be a nightmare, and keeping track of years worth of inspection and repair documentation only adds to the clutter. Keep everything housed online in our secure portal database, where you can view, update, store, download and share your files.
Find yourself needing to provide proof of inspection ASAP with no record in sight? Our system will keep your documents secure and allow for easy access to information. Organize your data based on date, equipment type, etc.
Multiple pieces of equipment, in multiple locations, serviced internally and externally can be difficult to track. Allowing our software to take the load off your shoulders could be an ideal solution with documentation that is only a few clicks away.
Wish that you could set the alarm for your next inspection deadline? That is precisely what our customer portal will deliver. Customize your online reminders to keep track of when upcoming inspections are due and set reminders based on your needs.
How to use the Liftsafe Customer Portal
How Liftsafe is here to support you
We offer a huge selection of products and quick quotes for what you're looking for.
Give us a call. Our friendly customer service staff are on hand and ready to help you.