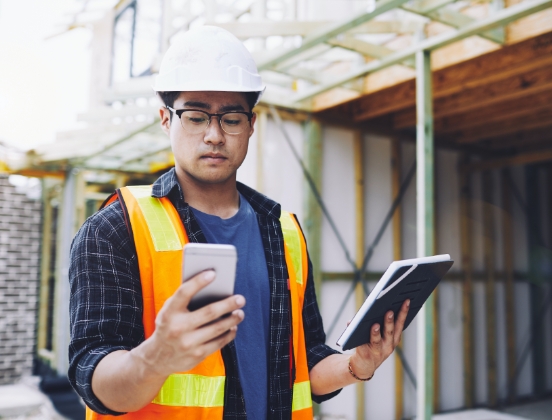 Your customer portal can be with you, anytime, anywhere.
The Liftsafe Customer Portal has been updated to work on both android and IOS devices. That way you can always stay connected, no matter your location. This app will allow you to book an inspection or view your data the moment you need it.
Complementing our existing Liftsafe Customer Portal, the user-friendly Liftsafe Mobile App features the ability to view certificates and request service, all from your smart phone.
Here is a quick, convenient way to access our IOS mobile customer portal by following these steps: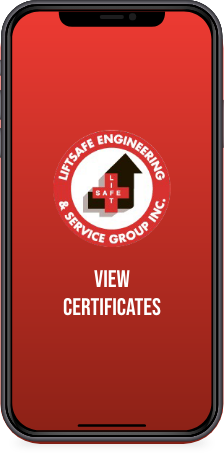 How Liftsafe is here to support you
What our clients are saying
I was extremely happy with the service we recently received from Liftsafe. One of your technicians Lance, went above and beyond to make sure I was informed of all deficiencies throughout the entire process. The team was very professional, courteous and knowledgeable. I would strongly recommend Liftsafe!
Thank you for the detailed report summary. Also, I would like to add that I'm very impressed with your company and the service that you have provided us. Not only the onsite inspections but the access to our documentation on your Customer Portal. I look forward to our future business with you and your company.
In all the years I've been working with outside contractors, I have never experienced the level of professionalism and commitment to detail that has been provided by the Liftsafe team!
As a large manufacturer in the automotive sector having clear and organized inspections is crucial for our day to day operations. The reports offered in your G10 system allow us to keep track of all of our equipment and easily determine which repairs are required. Having these online and available immediately has made organizing inspections and repairs easy and efficient.
For the past 5 years, Liftsafe Engineering and Service Group Inc. has performed safety inspections and service on our lifting devices. Liftsafe has provided excellent service. They are dependable, knowledgeable, and cost effective. We strongly recommend Liftsafe to perform service, sales and inspections of lifting devices.
I was very happy that the Lifting Beam designed and manufactured by Liftsafe has been able to be used successfully to remove Cantilever Beams from the Darlington Candu Reactor Face as intended. This was a key piece of custom designed lifting equipment required to do this critical removal job safely and efficiently (note the proximity to the End Fittings.
We offer a huge selection of products and quick quotes for what you're looking for
Give us a call. Our friendly customer service staff are on hand to help you.