***Governing bodies such as
OHSA
,
The MOL
,
ANSI
, and
CSA
mandate that inspections be required at regular service intervals. Annual Inspections are
required
for this particular piece of equipment and is not only mandated, but routinely enforced via inspection blitzes and audits. Our expert Technicians evaluate all inspection points on this piece of equipment, ensuring your equipment undergoes a rigorous and thorough examination prior to a "safe" status being designated.
Liftsafe Technicians are trained and certified to not only inspect but repair all major brands in accordance with the applicable codes and standards. As is standard with all of our inspections, your inspections will be performed via a wireless tablet and data will be uploaded to a secure
Customer Portal
for viewing within 24 hours. At this time you will be able to track what work has been performed, what repairs are required, and track all of your equipment information in one secure location.
Projects
Resources
Regulations
Supporting Services
Projects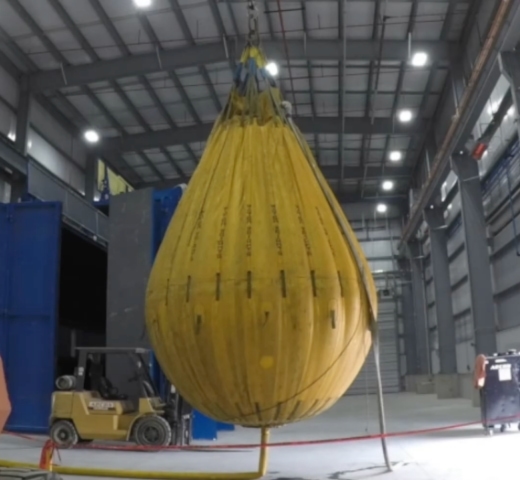 Liftsafe uses a custom, portable, five-ton load tester to load test chain falls and pullers, this allows Liftsafe the ability to complete on-site, certifiable inspections and repairs with little downtime to our customer's production. We use a calibrated system that provides accurate load measurements. We also use suspended weights to load test overhead bridge cranes, lifting beams and hoists. Our technicians and engineers ensured the test met all required standards and issued a load test certificate upon completing the load test.
View Project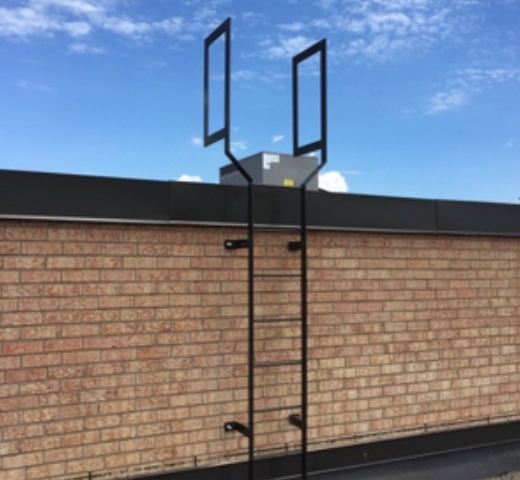 We fabricated and installed this fixed access ladders for a company in Mississauga.
View Project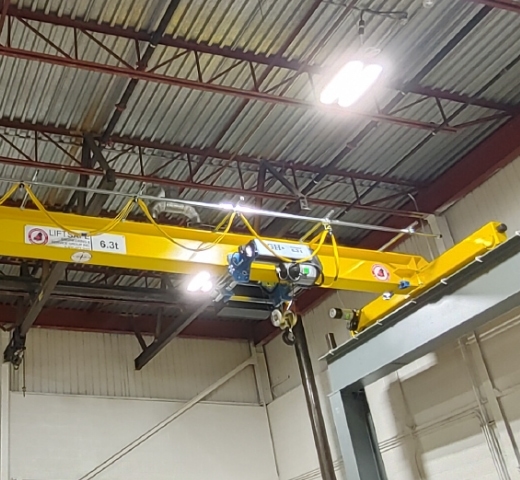 Working with Liftsafe to install an overhead bridge crane with 136 feet of runways and added support structure allowed Polytainers to move equipment safely and efficiently without having to add new manufacturing space.
View Project
Resources
Regulations
Supporting Services
We affix a permanent bar code tag to your equipment. Each tag has a distinct identification number, allowing us to identify your equipment each year and monitor its status on an annual basis.
We use tablets to complete your inspections. This cost-effective inspection method allows us to build unique inspection certificates for each type of equipment and ensures our inspectors are covering each inspection point.
We use colour coded stickers, which will provide your staff with a visual aid for assessing what equipment has been inspected and what might require inspections.
We provide a detailed certificate for each piece of equipment we inspect. These certificates provide you with valuable knowledge regarding standards, regulations and services required.
We will send you an automated email after the completion of the job notifying you that documents have been uploaded to your customer portal account for viewing.
Upon completion of your work, our technicians will synchronize their devices, meaning you will have access to your reports within 24 hours. All your information is sent to our database. All reports are available to our customers via a secure login to our customer portal.
Customer Portal
Any time, Anywhere
The Liftsafe Customer Portal has been designed to provide 24-hour access to all necessary documentation in a completely digital form. Our Customer Portal is compatible with both android and IOS devices to help you keep all your inspection reports in the palm of your hand. This tool reduces the need for lengthy paper records and contains a detailed inventory of your equipment.
Why You Need The Liftsafe Team
Learn more about our team and what sets us apart as industry experts in fall protection, ground support and material handling industries.
Learn from the experts about all things safety within your industry. Browse our Resource Center to find case studies, articles, product catalogues and more.
Our team is committed to providing the highest level of customer service. If you didn't find the information you were looking for, please contact us.
We offer a huge selection of products and quick quotes for what you're looking for.
Give us a call. Our friendly customer service staff are on hand and ready to help you.