Similar to overhead cranes, Gantry Cranes are built with a runway located on the floor rather than the ceiling. Portable gantry cranes are available for light lifting heavy materials, and these cranes can be used both indoors and outdoors at a lower cost to overhead cranes. These cranes are ideal for applications where lifting support is required without the use of building columns or structural supports.
Hazards involving material handling can lead to serious worker injuries and even death. In particular, workers are at risk of injuries resulting from being struck by, caught between, or crushed by materials, equipment, lifting devices or vehicles. Workers are also at risk of developing musculoskeletal disorders, such as low back or shoulder injuries. Proper material handling prevents these types of injuries. The efficient handling and storing of materials are vital to industry. Activities involving material handling enable the supply of raw materials as well as a continuous flow of parts and assemblies through workplaces and ensure materials are available when needed. Employers are responsible for protecting workers from material handling hazards.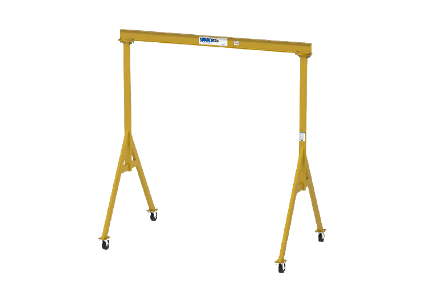 Spanco A Series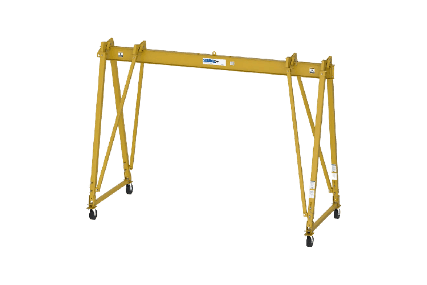 Spanco T series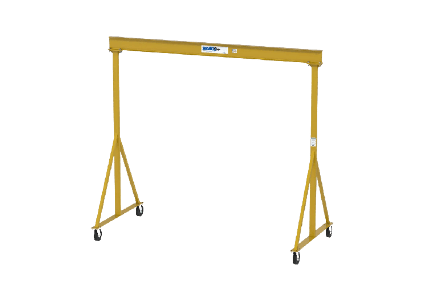 Spanco E series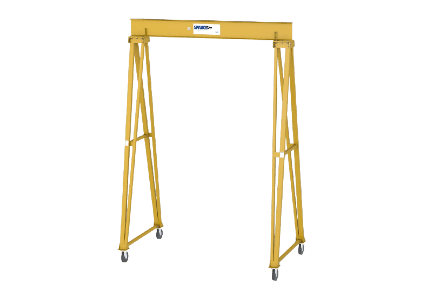 Spanco PF series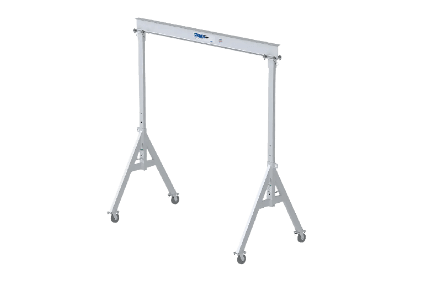 Spanco Aluminum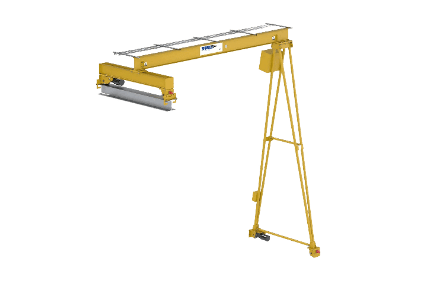 Spanco Single leg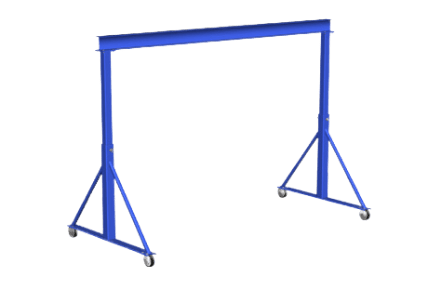 Gorbel adjustable height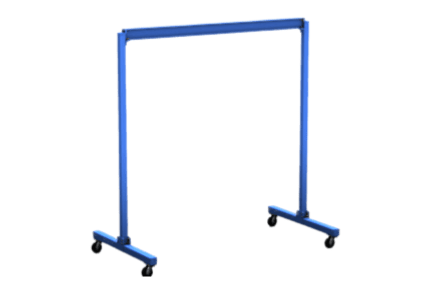 Gorbel fixed height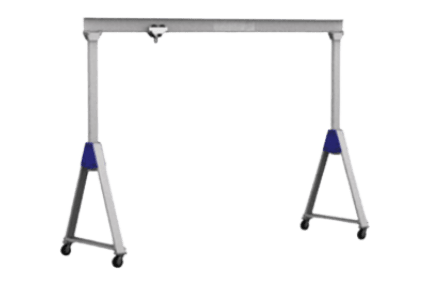 Gorbel adjustable height aluminum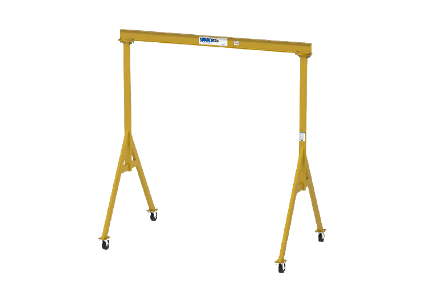 Spanco A Series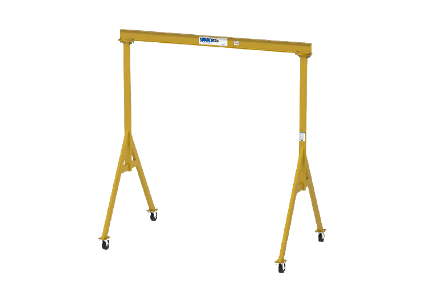 Spanco A Series Gantry Cranes
The A Series Gantry Crane is a portable, lightweight, and affordable lifting solution. This Gantry Crane has an increased span for greater clearance due to the lack of four brace legs. This gantry crane has height adjustment features allowing it to be adjusted in six-inch increments. Height adjustment kits use spring-loaded steel locking pins that automatically engage when height positioning holes are reached which adjusts the height for specific lifts, uneven floors, or to move through doorways.
Being an approved dealer for leading brands like GH, Spanco, Gorbel, Kito, CMCO, R&M and Movomech allows Liftsafe Engineering & Service Group to provide you with the system you need rather than trying to sell you a system based on what we have.
---
Capacity: Up to 10 tons
---
Overall span: 8′ – 40′
---
Overall height: 10′ 8″ – 18′ 1″
---
Weight 404- 5538
---
Height under beam 10′ 2″ – 15′ 11″
---
Certifications AISC Steel Construction Manual, OSHA 1910.179, ANSI B30.11, AWS D1.1/D1.2/D1.6, and CMAA 74
---
Features
available in steel and aluminum
adjustable and fixed height options available
portable, lightweight, and affordable
available in three models
four-position, swivel-lock casters with moldon polyurethane wheels
---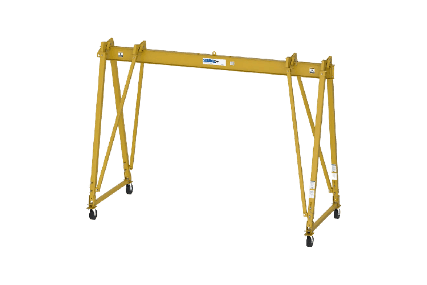 Spanco T series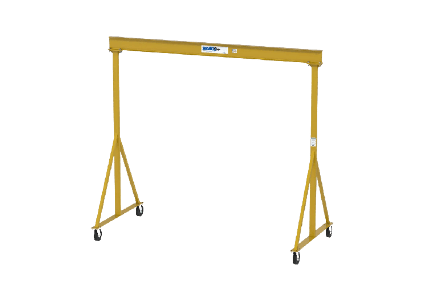 Spanco E series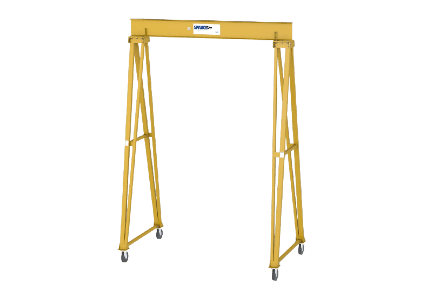 Spanco PF series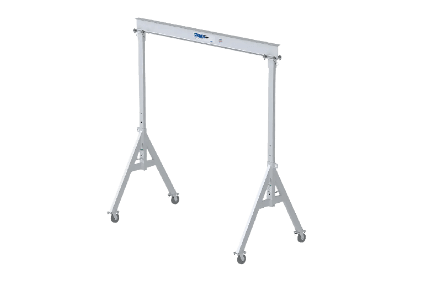 Spanco Aluminum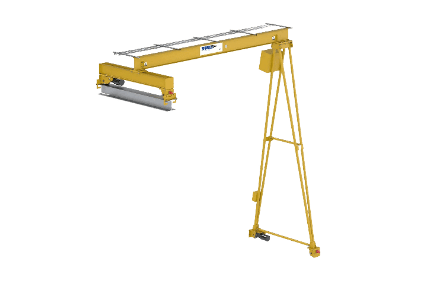 Spanco Single leg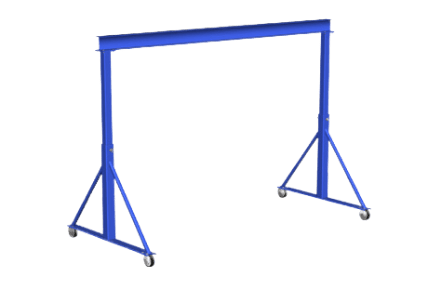 Gorbel adjustable height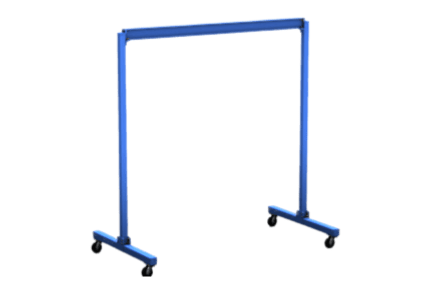 Gorbel fixed height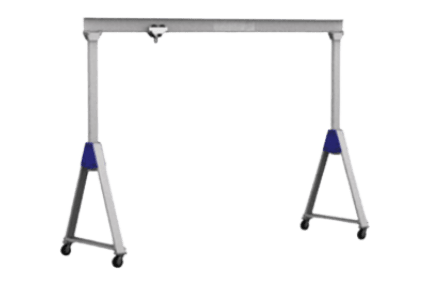 Gorbel adjustable height aluminum
Projects
Resources
Regulations
Supporting Services
Projects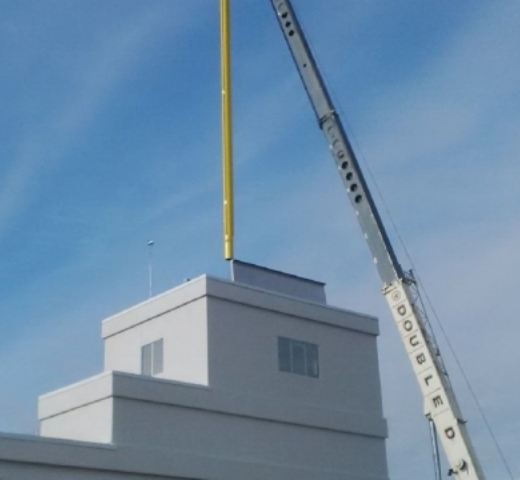 Installed at a nuclear reactor mock-up facility, our team at Liftsafe engineered, designed, manufactured, installed, and inspected an 80′ 1 Ton Jib Crane system. Designed to operate in 50 km/h sustained wind speed, this specific Jib Crane extends 35′ through a custom rooftop hatch opening.
View Project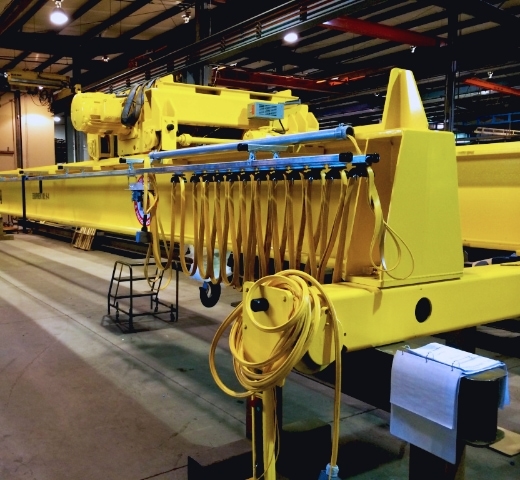 Double Girder Top Running Overhead Crane designed, built, inspected and installed all within a tight window, exceeding the customers expectations!
View Project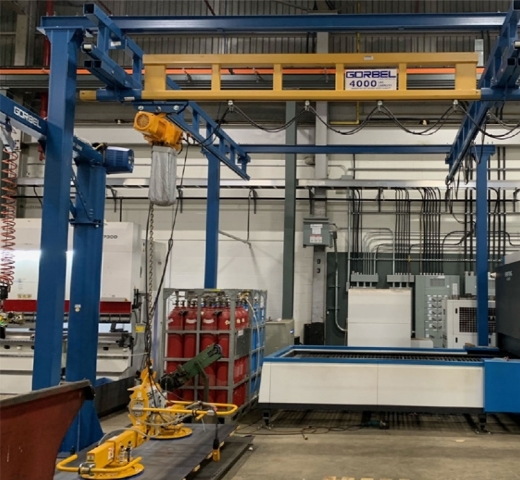 The Liftsafe team fabricated, installed and inspected several Workstation Cranes for a large Southern Ontario manufacturing facility. These cranes are designed to eliminate manual lifting and enable workers to move loads throughout the facility.
View Project
Resources
Regulations
Supporting Services
Are you looking to buy a crane? Let our specialists support your custom design needs. Fill out this quick online tool to allow our specialists to make qualified recommendations based on your specific lifting-application needs.
"*" indicates required fields
25 years experience manufacturing, installing, inspecting, and repairing cranes
Crane Inspections and Maintenance
Let us support the entire lifecycle of your crane systems. Book your inspections, maintenance and repairs 24/7 through our online Customer Portal.
Learn more about our team and what sets us apart as industry experts in fall protection, ground support and material handling industries.
Learn from the experts about all things safety within your industry. Browse our Resource Center to find case studies, articles, product catalogues and more.
Our team is committed to providing the highest level of customer service. If you didn't find the information you were looking for, please contact us.
We offer a huge selection of products and quick quotes for what you're looking for.
Give us a call. Our friendly customer service staff are on hand and ready to help you.