Function
Lifting equipment
Installed at a nuclear reactor mock-up facility, our team at Liftsafe engineered, designed, manufactured, installed, and inspected an 80 foot 1 ton Jib Crane system. Designed to operate in 50 km/h sustained wind speed, this specific Jib Crane extends 35′ through a custom rooftop hatch opening. All powered by 2 radio control pendants.
At Liftsafe our Jib Crane systems are designed to address and resolve ergonomic concerns thereby substantially reducing workplace injuries, insurance premiums, and lost time due to absenteeism. In order to meet the specific needs of any facility, our team is here to create custom solutions tailored to your organization.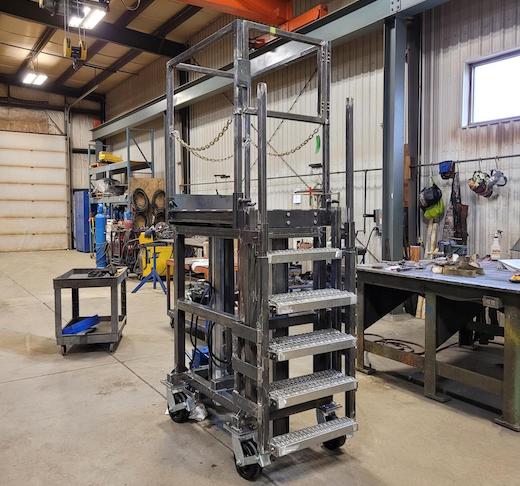 Maintenance Access Stand Product Maintenance Access Stand Industry Manufacturing Client Confidential Function Material Handling The LESG team is an expert
View Project
We offer a huge selection of products and quick quotes for what you're looking for.
Give us a call. Our friendly customer service staff are on hand and ready to help you.