5 Ton Portable Gantry Crane
Product
Portable Gantry Crane
Industry
National Defence/Military
Client
Department of National Defence
Function
Lifting equipment
A 5 ton Portable Gantry Crane was supplied to the Department of National Defence, located in Borden, Ontario, to help maintain helicopters and other military equipment. Our team at Liftsafe was successful in bidding this project and delivered it within the deadline given to them by the client. This portable gantry crane and electric chain hoist is a versatile and low-cost lifting alternative to help the client fulfill all lifting requirements.
Here's what the client had to say about their experience with Liftsafe, "We would also like to thank your company and technicians for the excellent prompt service that was provide to our Sqn in the delivery and set up of the 5 Ton Gantry Crane". Our team of crane experts are here to support clients throughout every step of the process. We are able to design and create systems that offer full flexibility and reliability based on your organizations specific needs.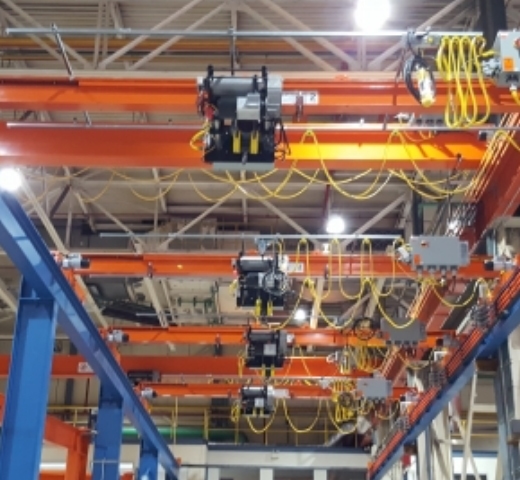 This company recently expanded the manufacturing sector of their business. In order to ensure that everything would run efficiently and comply with safety standards and regulations, they contacted us in order to install a complete line of overhead material handling equipment.
View Project
We offer a huge selection of products and quick quotes for what you're looking for.
Give us a call. Our friendly customer service staff are on hand and ready to help you.