Lifting and Rigging Equipment
Liftsafe Engineering designs and manufactures a variety of lifting and rigging equipment. We probably have what you need if you work in transportation, construction, general contracting, mining, forestry, or any other business that requires lifting, securing, or rigging products. Wire rope, chain, nylon and polyester synthetic slings, snatch blocks, shackles, wire rope clamps, turnbuckles, lever load binders, ratchet load binders, recoilless load binders, cargo straps, trolleys, tie-downs, and much more are all available in our inventory. We ensure that you have the necessary products in place to safeguard your employees on the job so that they can return home safely at the end of the day, as well as protect your company from fines, accidents, and injuries.
Projects
Resources
Regulations
Supporting Services
Projects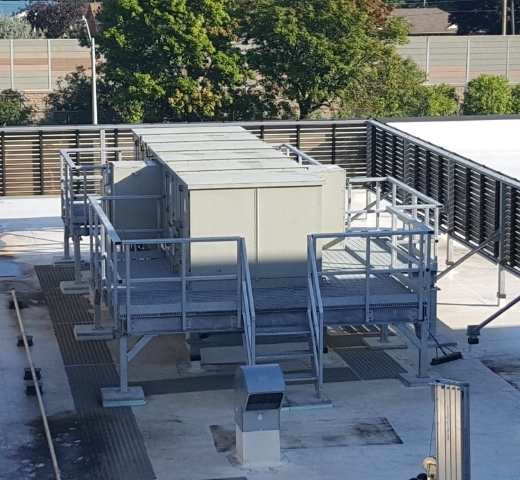 We worked with this customer in order to design, fabricate and install these galvanized steel platforms to safely access their rooftop Air Handling Units. Access Platforms are an important provision to keeping your workers safe. The addition of these platforms allows workers to work in comfort around equipment without the risk of falling and facing serious injuries.
View Project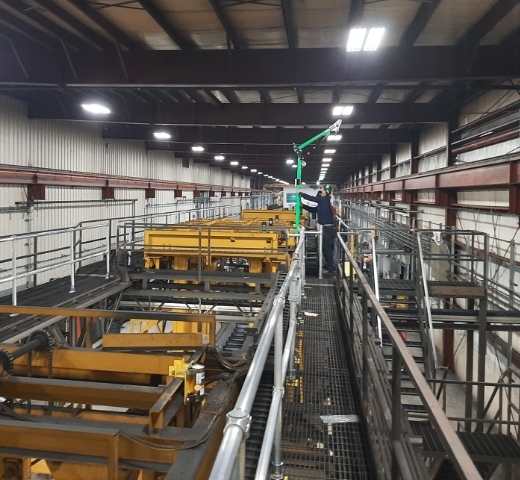 Our customer required approved fall arrest points on their mezzanine so that their millwrights could repair overhead equipment safely.
View Project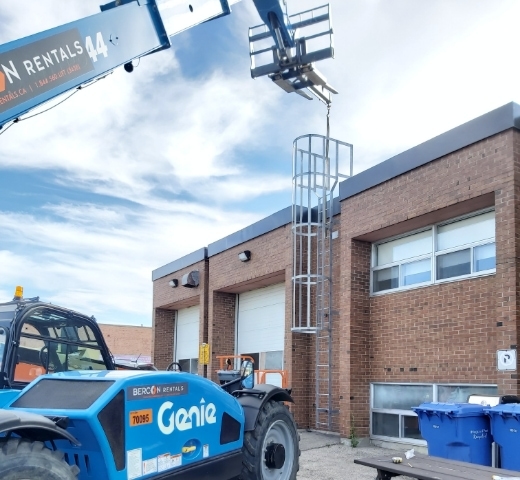 We provide a complete variety of fixed rooftop access ladders that are custom manufactured to match your needs. Our ladders are guaranteed to meet or surpass industry standards.
View Project
Resources
Regulations
Supporting Services
25 years experience manufacturing, installing, inspecting, and repairing cranes
Crane Inspections and Maintenance
Let us support the entire lifecycle of your crane systems. Book your inspections, maintenance and repairs 24/7 through our online Customer Portal.
Learn more about our team and what sets us apart as industry experts in fall protection, ground support and material handling industries.
Learn from the experts about all things safety within your industry. Browse our Resource Center to find case studies, articles, product catalogues and more.
Our team is committed to providing the highest level of customer service. If you didn't find the information you were looking for, please contact us.
We offer a huge selection of products and quick quotes for what you're looking for.
Give us a call. Our friendly customer service staff are on hand and ready to help you.