Next Hydrogen Large Industrial Gantry Crane
Our team worked with Next Hydrogen in Mississauga to supply and install a large gantry crane system. Next Hydrogen is part of the energy sector and makes it economical to generate hydrogen on site and at scale through its revolutionary electrolyser design.
Our team performed the design, fabrication, welding and painting operations for their new, large custom gantry crane at our facility. The installation helped to improve our clients' facility operations.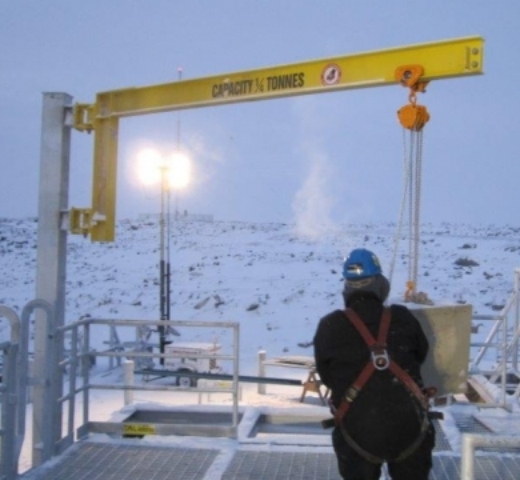 This Floor Mounted Outdoor Jib crane project was ordered for outdoor use in Artic weather and had to be designed, manufactured, installed and inspected for hash climate conditions.
View Project
We offer a huge selection of products and quick quotes for what you're looking for.
Give us a call. Our friendly customer service staff are on hand and ready to help you.