Industry
Industrial Manufacturing
Function
Efficiently and safely move products during fabrication
This customer needed to increase production capacities in order to adopt a more efficient, simplified manufacturing workflow. They understood early on that a material handling system would be critical to their success, so they enlisted the aid of Liftsafe Engineering to design and install the necessary lifting systems.
Liftsafe was determined to optimise the system's headroom, floor coverage, and build a system that prioritised the operator's workflow. Liftsafe created specialised cranes and fall arrest systems to take advantage of every available inch of vertical space along the system's length.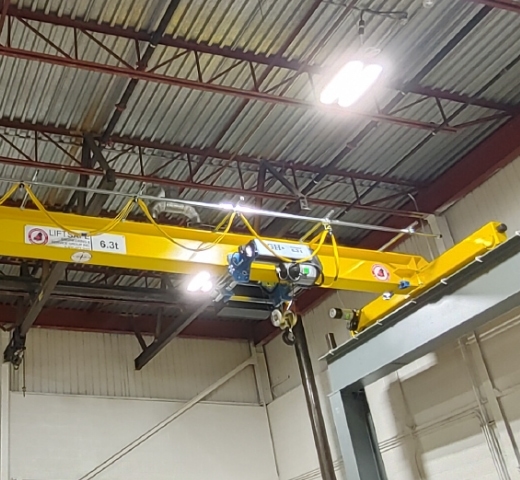 Working with Liftsafe to install an overhead bridge crane with 136 feet of runways and added support structure allowed Polytainers to move equipment safely and efficiently without having to add new manufacturing space.
View Project
We offer a huge selection of products and quick quotes for what you're looking for.
Give us a call. Our friendly customer service staff are on hand and ready to help you.