London Machinery Crane Installation
Product
Double Girder Top Running Bridge Crane
Industry
Water and wastewater industry
Function
Lifting equipment
At London Machinery we installed several crane systems with varying lifting requirements. Our team of professional engineers and technicians worked alongside the customer to develop a unique and custom crane system that surpassed their expectations while remaining under their set budget.
With these overhead crane systems in place, this client will be able to see a significant return on investment through drastic increases in productivity, reduction of workplace injuries, and improved safety. These single girder under running overhead cranes incorporate innovative technology while meeting all ANSI and OSHA safety standards to ensure user safety at all times.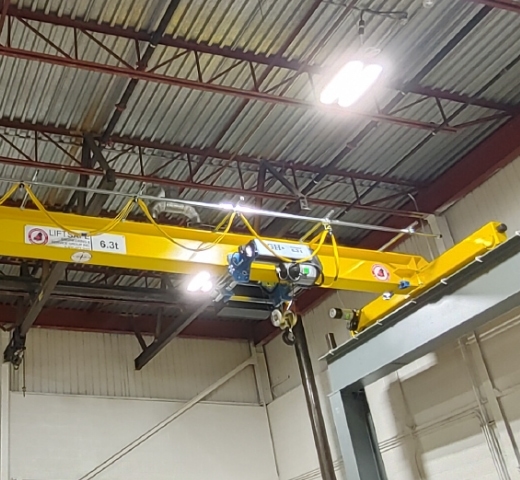 Working with Liftsafe to install an overhead bridge crane with 136 feet of runways and added support structure allowed Polytainers to move equipment safely and efficiently without having to add new manufacturing space.
View Project
We offer a huge selection of products and quick quotes for what you're looking for.
Give us a call. Our friendly customer service staff are on hand and ready to help you.