Dorn Spreader Beam for Siemens Energy Wind Division
Product
Extendable Dorn Spreader Beam
Function
Lifting equipment
An extendable Dorn Spreader Beam for Siemens Energy Wind Division was built by the Liftsafe engineering team. The extendable spreader beam has a 3 ton capacity and can easily be extended from approximately a 45' to 70' span by one worker. The beam is designed to be used in the manufacturing process of windmill blades at Siemens' facility in Tilsonburg, Ontario.
This piece of equipment has been designed and engineered according to all OSHA and ANSI safety standards. The installation of this piece of equipment will not only increase company productivity, but it will also maximize employee safety within the manufacturing facility.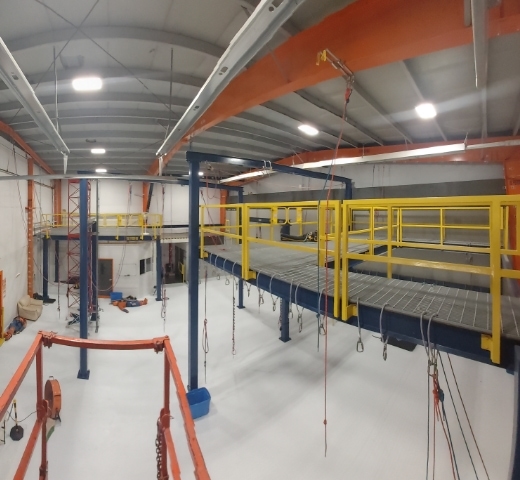 We specialize in custom-made fall protection for mezzanines, platforms, and ladders for specific applications.
View Project
We offer a huge selection of products and quick quotes for what you're looking for.
Give us a call. Our friendly customer service staff are on hand and ready to help you.