Custom Engineered Spool Gripper
Product
Material Handling Device
Function
Custom Ergonomic Material Handling
Product innovation and source of supply challenges/changes at a clients' facility created a unique problem, how do you safely move wire spools when your current lifting device won't adapt?
This long-time client reached out to our engineering department to assess their needs and develop a solution that works with their new materials.
Liftsafe engineered, designed, and manufactured a unique jaw based lifting device that utilized a pneumatic actuator that could work with their old wire spools as well as their new materials.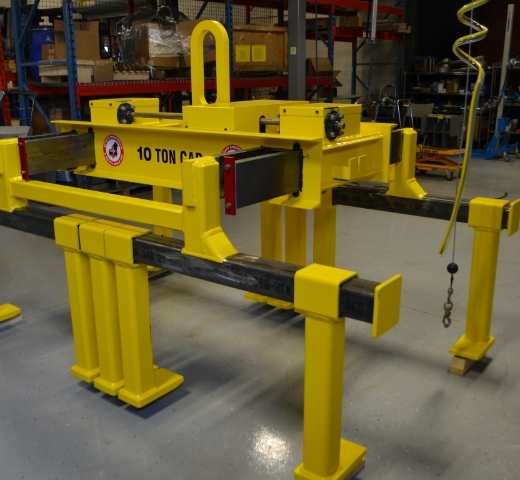 Safety is paramount in the aviation industry, hence the necessity for consistent maintenance of aircraft while also ensuring the safety of maintenance crew. Investing in high quality maintenance stands makes good business sense.
View Project
We offer a huge selection of products and quick quotes for what you're looking for.
Give us a call. Our friendly customer service staff are on hand and ready to help you.