Custom Indoor platform and guardrail install
Function
Elevated workplace safety/platforms
We specialize in custom-made fall protection for mezzanines, platforms, and ladders for specific applications. Liftsafe can work with your specs or produce custom designs based on your requirements. We are the experts at ensuring a unique fit and providing a custom look with our in-house painted or powder-coated finishes.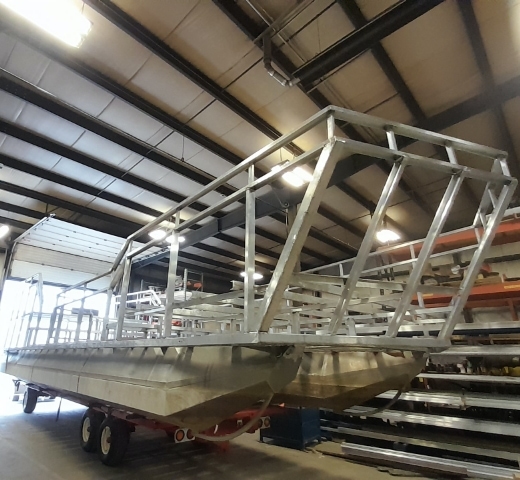 This aluminum ship frame was built by our team and will be shipped and outfitted for use as a pirate excursion cruise boat in Toronto.
View Project
We offer a huge selection of products and quick quotes for what you're looking for.
Give us a call. Our friendly customer service staff are on hand and ready to help you.