Client
Manufacturing Facility in Ontario
Function
Custom Lift Equipment
When standard won't work, that's where Liftsafe shines. A client in Ontario contacted us after learning that a recently purchased Articulating Jib Crane wouldn't quite do the trick. Their facility, which is known for high production demands with short timelines, needed a customized approach as the standard Jib wouldn't work efficiently/safely due to facility constraints.
Liftsafe engineered, designed, fabricated, and installed a custom mount to work with their Articulating Jib Crane raising and lowering the system maximizing the equipment's functionality. Working with our trusted suppliers Spanco and Kito, we were able to solve their problem with a fast, efficient, and safe solution.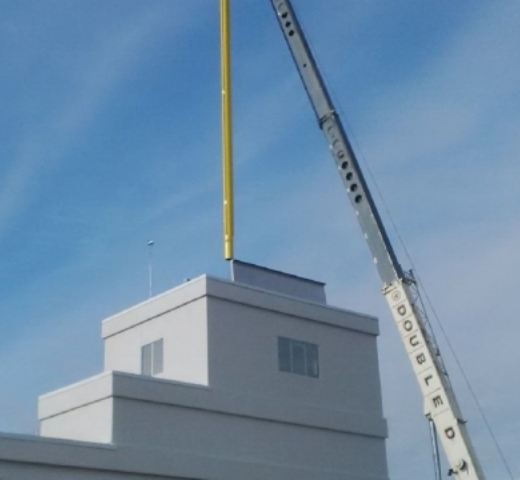 Installed at a nuclear reactor mock-up facility, our team at Liftsafe engineered, designed, manufactured, installed, and inspected an 80′ 1 Ton Jib Crane system. Designed to operate in 50 km/h sustained wind speed, this specific Jib Crane extends 35′ through a custom rooftop hatch opening.
View Project
We offer a huge selection of products and quick quotes for what you're looking for.
Give us a call. Our friendly customer service staff are on hand and ready to help you.