Two Custom Platform Stands for the Nuclear Industry
Product
Two Custom Platform Stands
Function
Elevated Platform
These platform stands were developed for a special industry process.  This process is highly unique to the industry and involves needing to give access to people and holding welding fixtures, which is why these platforms needed to be highly customized. 
These platforms were created for the use as development mock-ups, stair modules, water jackets and coupon mounting plates.
These platforms where able to meet the standards for what the client had imagined and are able to complete the tasks that they had in mind for them when they requested they be built.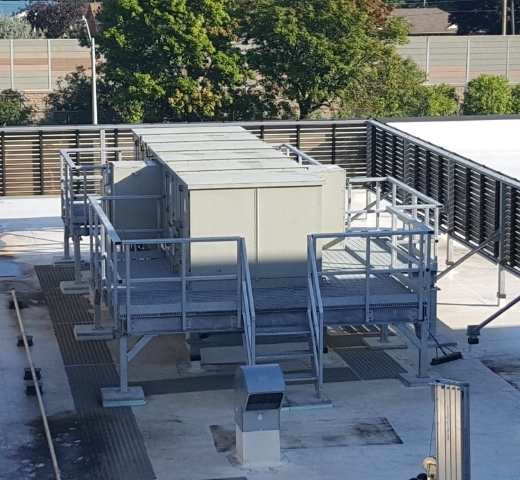 We worked with this customer in order to design, fabricate and install these galvanized steel platforms to safely access their rooftop Air Handling Units. Access Platforms are an important provision to keeping your workers safe. The addition of these platforms allows workers to work in comfort around equipment without the risk of falling and facing serious injuries.
View Project
We offer a huge selection of products and quick quotes for what you're looking for.
Give us a call. Our friendly customer service staff are on hand and ready to help you.