Linamar North Carolina Dual Tilter
Client
Linamar North Carolina
We engineered, designed, and fabricated a Dual Tilter for Linamar North Carolina.
Working alongside this client we were able to design and fabricate a solution for their specific application that immediately improved safety as well as efficiency in their facility.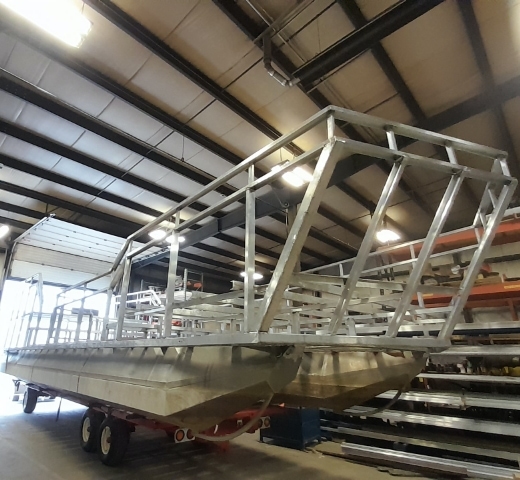 This aluminum ship frame was built by our team and will be shipped and outfitted for use as a pirate excursion cruise boat in Toronto.
View Project
We offer a huge selection of products and quick quotes for what you're looking for.
Give us a call. Our friendly customer service staff are on hand and ready to help you.