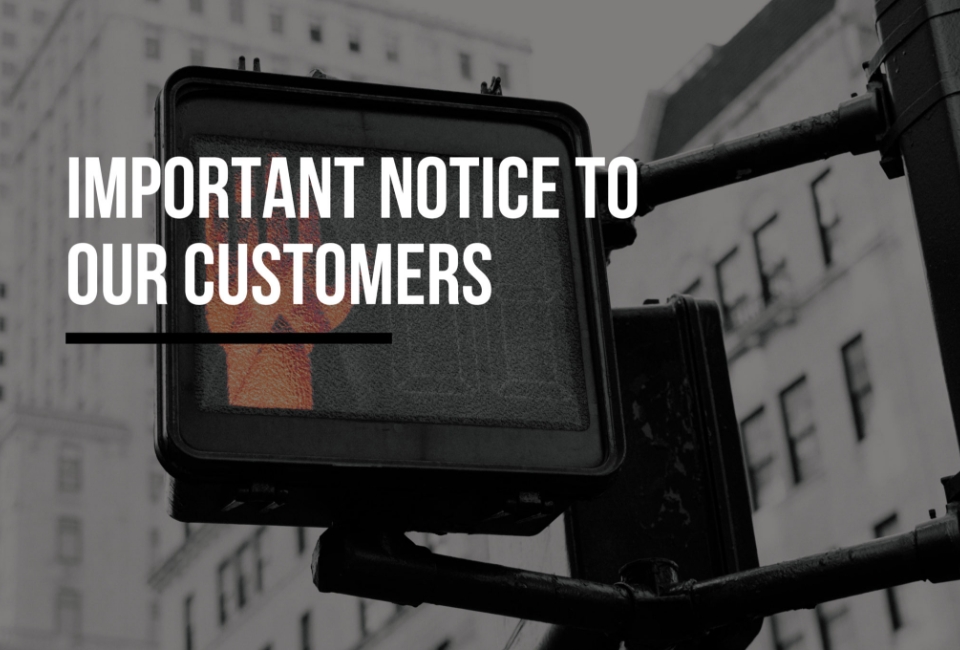 To Our Valued Customers,
As we continue to monitor the impact of COVID-19 (aka the coronavirus) we want to assure you that the safety and well-being of our employees, their families, communities and our customers is our top priority. We realize that many of you have also taken steps to minimize the impact this pandemic has on your operations; for some of you, this may mean you're rescheduling projects and developing temporary procedures and processes for your personnel.
While the severity of this issue remains our top priority, so is our focus on providing exemplary customer service.
As a result, the Liftsafe Group of Companies is taking the following steps:
If our technicians do need to visit your site/facilities, the following precautions have been put into place:
We will continue to monitor the situation and communicate updates to our staff and customers should this situation escalate.
Regards,
Liftsafe Group of Companies