Pneumatic Material Handling Device
Product
Material Handling Device
Function
Ergonomic vacuum handling solution
We manufactured this custom Vacuum Pneumatic Material Handling Device for a local manufacturing facility. It has the ability to safely lift sheet metal weighing up to 300 pounds. It features a safety interlock so that when picking up a piece of sheet metal, the device will not, under any circumstances release. This device increases productivity while reducing worker fatigue.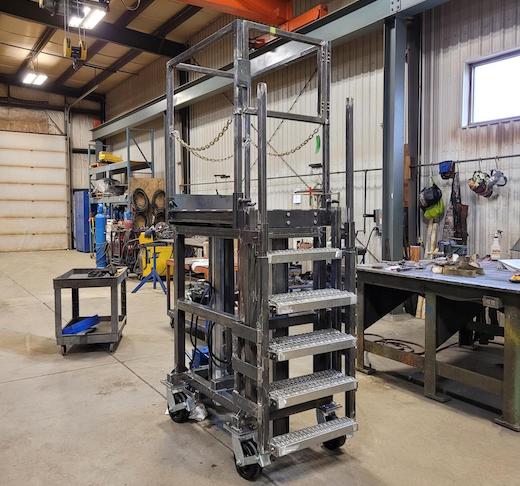 Maintenance Access Stand Product Maintenance Access Stand Industry Manufacturing Client Confidential Function Material Handling The LESG team is an expert
View Project
We offer a huge selection of products and quick quotes for what you're looking for.
Give us a call. Our friendly customer service staff are on hand and ready to help you.