Function
Custom spreder bar
Liftsafe designed and manufactured a custom spreader bar application for IOL. The spreader bar is rated for a 27,500LB capacity and can be seen in operation at IOL.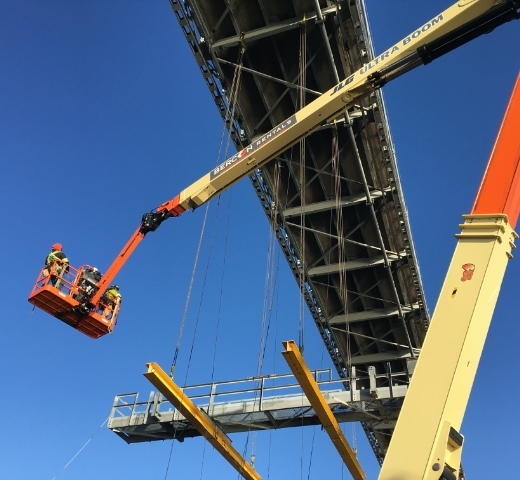 A recent large-scale project has our team installing replacement "Maintenance Travellers" for the underside of a suspension bridge over the St. Lawrence river between Ontario and New York.
View Project
We offer a huge selection of products and quick quotes for what you're looking for.
Give us a call. Our friendly customer service staff are on hand and ready to help you.