Outdoor maintenance travelers
Product
Maintenance travellers/platforms
Function
Working at heights safety/platform
Liftsafe Engineering has provided detailed design, fabrication and installation services across a wide variety of industries. A recent large-scale project has our team installing replacement "Maintenance Travellers" for the underside of a suspension bridge over the St. Lawrence river between Ontario and New York.
Liftsafe Engineering and Service Group takes a collaborative approach to offer a wide variety of custom fabrication applications. Contact our team to learn more about our custom fab and in-house engineering services.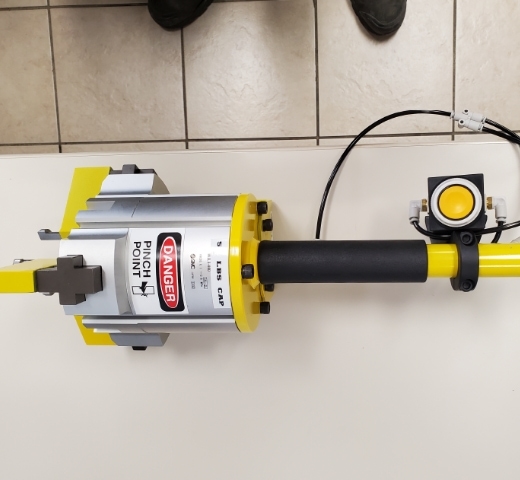 This long-time client reached out to our engineering department to assess their needs and develop a solution that works with their new materials.
View Project
We offer a huge selection of products and quick quotes for what you're looking for.
Give us a call. Our friendly customer service staff are on hand and ready to help you.